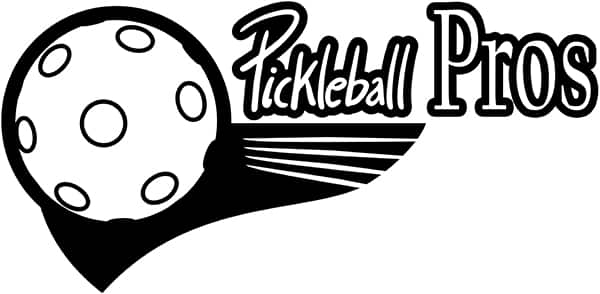 Pickleball Pros love the Jolt Therapy Tool. They use it Before...During...and After their matches. It keeps them in the game and winning!
| | |
| --- | --- |
| Tyson McGuffin | Coeur d'Alene, Idaho |
| Riley and Lindsey Newman | Scottsdale, Arizona |
| Simone Jardin | Naples, Florida |
| Kyle Yates | Fort Meyers, Florida |
| Daniel Moore | Colorado Springs, Colorado |
| Adam Stone | Tyler, Texas |
| Sarah Ansboury | Portland, Oregon |
| Michelle Esquivel | Bend, Oregon |
| Rob Cassidy | Rochester, New York |
| Callie Smith | Orem, Utah |
| Lucy Kitcher | Naples, Florida |
| Shelton Jean Baptiste | Orem, Utah |
| Tyler Loong | Orem, Utah |
| Chuck Taylor | Lehi, Utah |
| Joey Farias | Tucson, Arizona |
| Rob Davidson | St. George, Utah |
| D.J. Howard | East Lansing, Michigan |
| | |
| --- | --- |
| Gigi LaMaster | Surprise, Arizona |
| Mark (Yoda) Friedenberg | Seattle, Washington |
| Jennifer Lucore | San Diego, California |
| Alex Hamner | San Diego, California |
| Bonnie Williams | Portland, Oregon |
| Chris "Mills" Miller | San Diego, California |
| Laura Fenton Kovanda | Sun City, Arizona |
| Dee Davison | Buckeye, Arizona |
| Jim and Yvonne Hackenberg | Kalamazoo, Michigan |
| Hilary Marold | Oxford, Florida (Owner Engage Paddles) |
| Scott Moore | Colorado Springs, Colorado |
Pickleball Pros of ALL Ages use and LOVE
the JOLT and JOLT PRO Therapy Tool!
National Champion Tyson McGuffin LOVES the JOLT!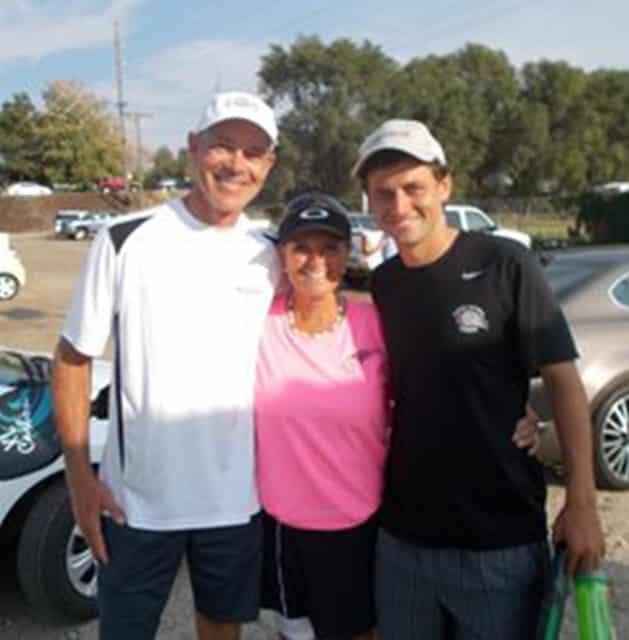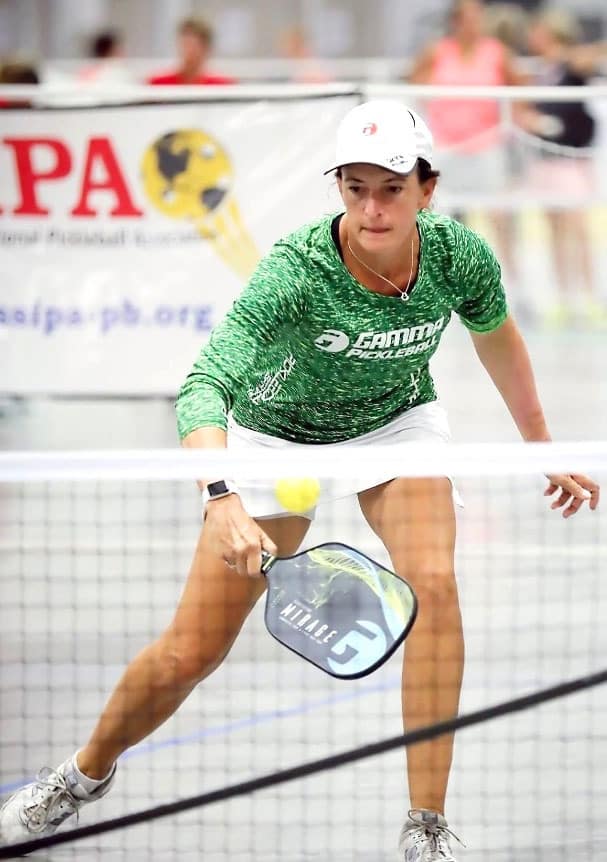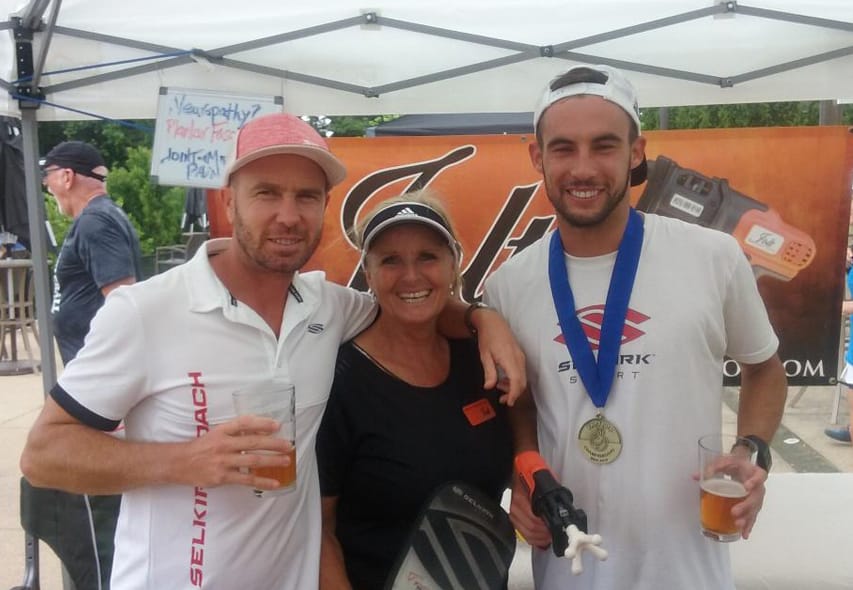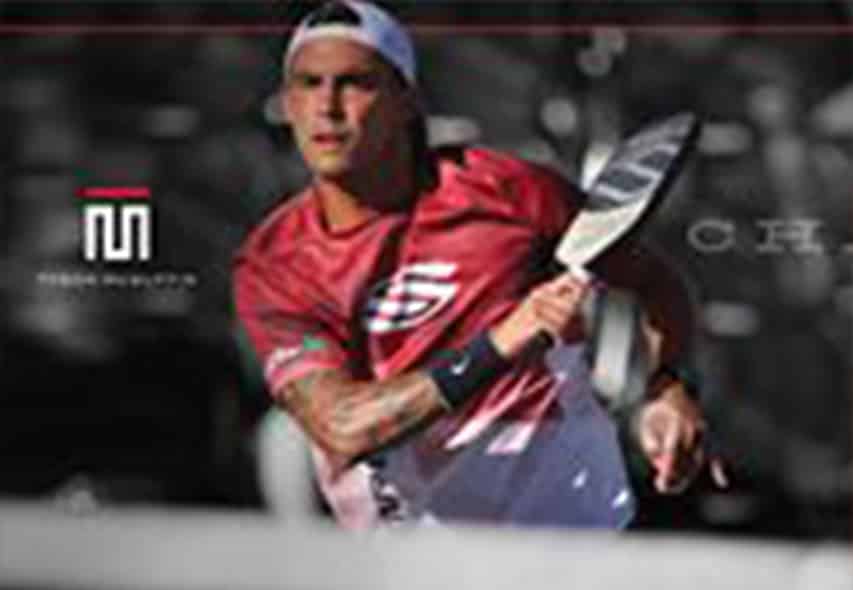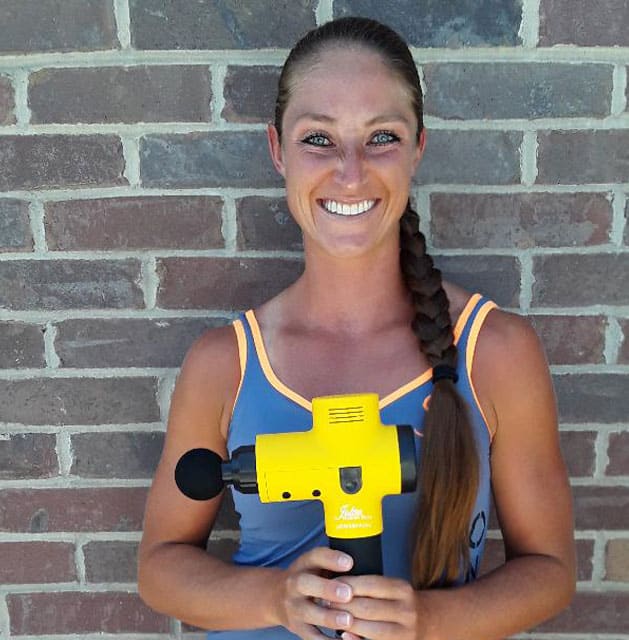 The Jolt Therapy Tool is by far one of the best recovery tools I've used to date. I was first introduced to it by my Dad, who purchased it to help his muscle recovery from double hip replacements. Knowing my father to be very picky about his massage tools, I knew it must be a pretty good product if he bought it. After trying it for myself, I fell in love with it, too, and wanted to have one of my own so I wouldn't have to keep driving over to his house and continue borrowing it. Not only can I use it on my sore muscles without help, but, thanks to the six attachments, I'm able to massage the hard-to-get places and feel like new!
This tool gets rid of my headaches when I use it on my shoulders and neck, and helps to relieve and relax any other sore areas on my body. It's great for achy feet, tight shoulders, sore backs, arms, and legs. You can literally use it EVERYWHERE and ANYWHERE! The portable bag makes it easy to carry with you wherever you go (in your car, in your suitcase, on vacation, etc.) and the battery lasts for hours. Thanks to this easy-to-use massager, I no longer have to worry about being sore for very long. A few minutes with it, and my tight muscles feel rejuvenated and ready to go again. This product has truly been a game changer for me, and I think anyone who puts strain on their muscles and bodies (especially those who do so on a regular basis) should have one. It's amazing!
Callie Smith
Pickleball Pro
Pickleball Pros Alex Hamner & Jennifer Lucore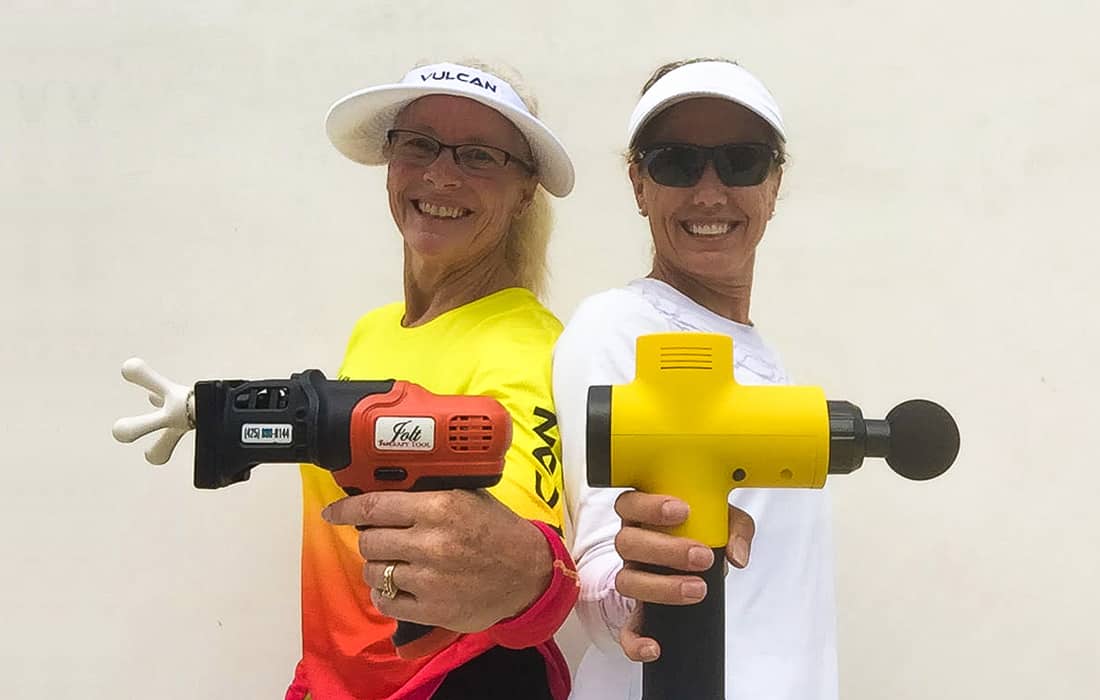 Alex Hamner - I love the Jolt massage gun! It helps me stay prepared for the next match, and at home it keeps me loose and pumped up for the next day.
Jennifer Lucore - I use the Jolt Pro several times a week at home on the couch! Bottom of my feet, calves and quads are my favorite. Yes, this tool is perfect on or off the court to keep me in the game and keep my muscles loose and happy.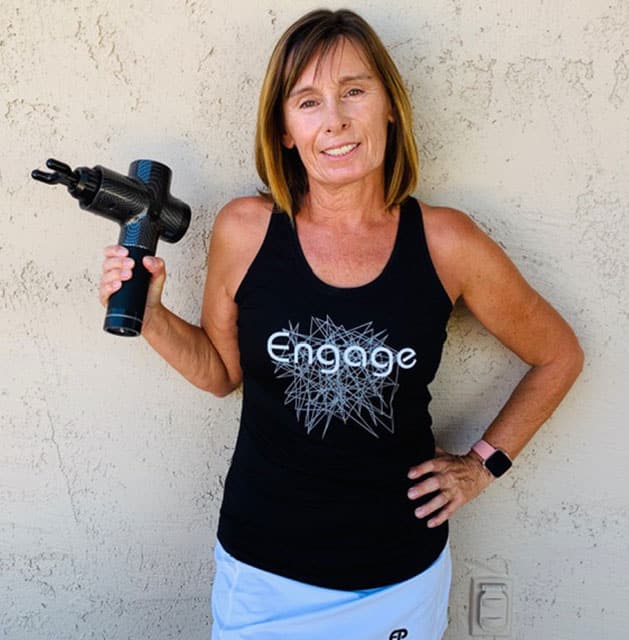 I use my Jolt after every pickleball session especially when I've been teaching camps and have been on my feet for 8-10 hours/day. It helps relax my glutes and hamstrings. My husband uses it on a daily basis to help relieve his back pain. Bill and Deborah have a passion to make you feel your best and support our pickleball community everywhere they go. Gigi LeMaster / US Open Champion/Nationals Champion
Please watch this testimonial from Pickleball
Pro and Sports Physiologist Laura Fenton Kovanda & Buy
one for Yourself Today!